Congratulations on earning your Buckeye Badge!  Wondering how to claim it? It's easy!
Start by following the step-by-step instructions in the Badge Announcement email you received.
Step 1: Login to Buckeye Backpack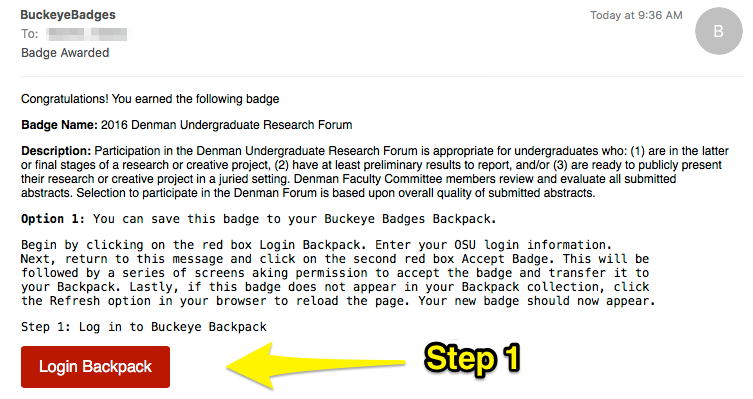 A new browser window will open. Click the Login to Backpack button. Use your OSU username and password to login.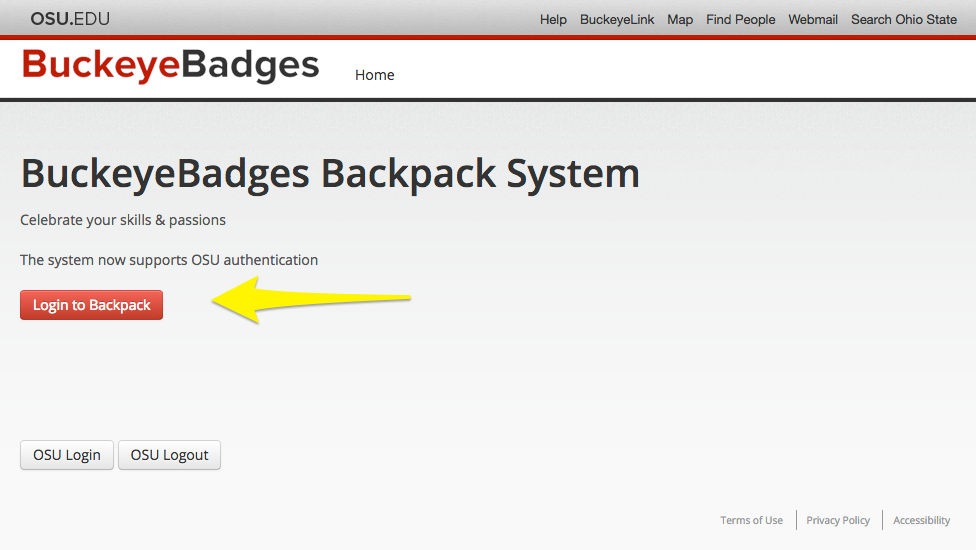 Step 2:  Return to your email and click the Accept Badge button.
A new Backpack window opens prompting you to Connect to Accept your badge.

When you click the Connect button a confirmation window opens. Click Send it.

You will see the information about the badge you are about to accept. Choose Yes to accept.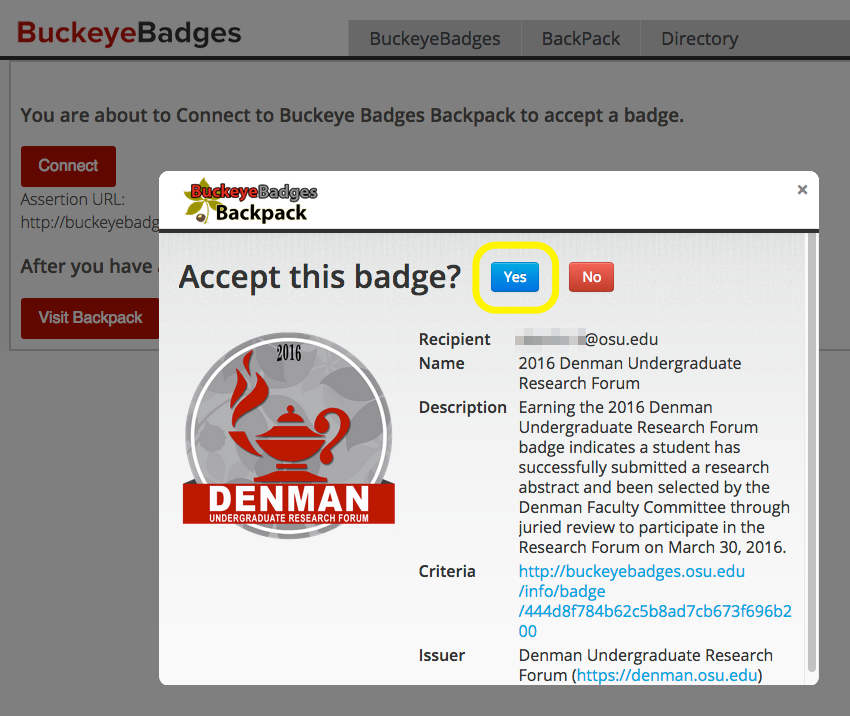 Finally, you will see a confirmation message indicating that your badge has been sent to your Backpack. Click Thanks to complete the process.

Next, click Visit Backpack to view or share your new badge.

Your newest Buckeye Badge appears in the first space on the left.